Meet the Agent: Piers van Hamburg
THIRTEEN bucks and a chocolate Moove is where it all began for Piers van Hamburg.

The high profile Mosman real estate agent, who's chalked up countless sales over a 20-year-career, puts his enormous success down to a tireless work ethic that's been with him since childhood.

"I've never been afraid of doing the hard yards," Piers tells Mosman Collective.
"My first job was delivering the North Shore Times around the streets of Roseville, where I grew up - and in the school holidays I worked at my uncles chicken shop in Kirribilli.
"As a teenager, my big break came when I scored a job on the local milk run. I was paid $13 a week and the best bit was getting a free chocolate milk with my pay packet," he laughs.
"I thought I had it made."
After completing his HSC and leaving Killara High in 1989, Piers scored a coveted cadetship at Cumberland Press, working for The Manly Daily and then The Mosman Daily in advertising sales.
But it was a chance meeting in 1997 with Gareth Axtens, who owned Raine and Horne Neutral Bay - that set his career path on a completely different course.
"We sat next to each other at a wedding and Gareth told me I'd make a great real estate agent," Piers says.
Despite having no skin in the game, the charismatic 46-year-old said he gave it his all.
"Back in those days there was little training and it was a steep and daunting learning curve.
"Basically, I was given a copy of the Sydney Morning Herald and the phone book and I just had to do my best.
"I focused on calling the private listings in the paper - and lets just say that the response on the other end of the phone was usually hostile," he laughs.
"But I'm not afraid of hard work and I just kept plugging away - its a philosophy that is still with me."

Twenty years later, the "plugging away" has paid off in spades, with Piers named Australia's 39th most successful agent, in the Real Estate Business Top 100 Agents Awards this year.

Rejecting the idea of being a born salesman, he puts his success down to being a good communicator who is dedicated to his clients.

"If you treat people well and you genuinely put their best interests first, they will use your services over and over again," Piers says.

"Twenty years on, around 80% of my clients are either past clients or through referral. This gives me enormous satisfaction.

"As an agent, you're always looking to do things better and I try and go that extra mile," Piers says.
Going that extra mile recently inspired this McGrath agent to create an art collection, for vendors to use when styling their homes for sale. The idea was born during a meeting with a potential client.
"Last year I pitched for a house in El Frida St in Mosman and the owner had already had five agents through and I was the last one through the door," Piers says.
"I'VE NEVER BEEN AFRAID OF DOING THE HARD YARDS"
Noticing the potential client didn't have a lot of art on the walls, he offered to loan his own personal collection - and immediately scored the listing.

"I've always loved art and I've built my collection up to the point where I can now help clients add value to their own homes, by borrowing my art when styling their properties.
"Aboriginal art works from the likes of Gloria Petyarre, Helen Rubuntja, Barbara Weir and Charmaine Pwerle look great on the walls of local homes."

Having worked in Mosman since 1997, Piers finally moved here permanently with his wife and three young children two years ago.

"Now that I live here, I'd never live anywhere else," Piers says.

"I always come back from holidays and say welcome back to God's country. It's the best suburb in Sydney. Mosman Village is amazing. You're close to the city and there's just a lot of open space."
But he thinks there's still one thing missing.
"I think we should bring back milk deliveries."
Is that an offer, Piers?!
PIERS VAN HAMBURG'S FAVOURITE SALES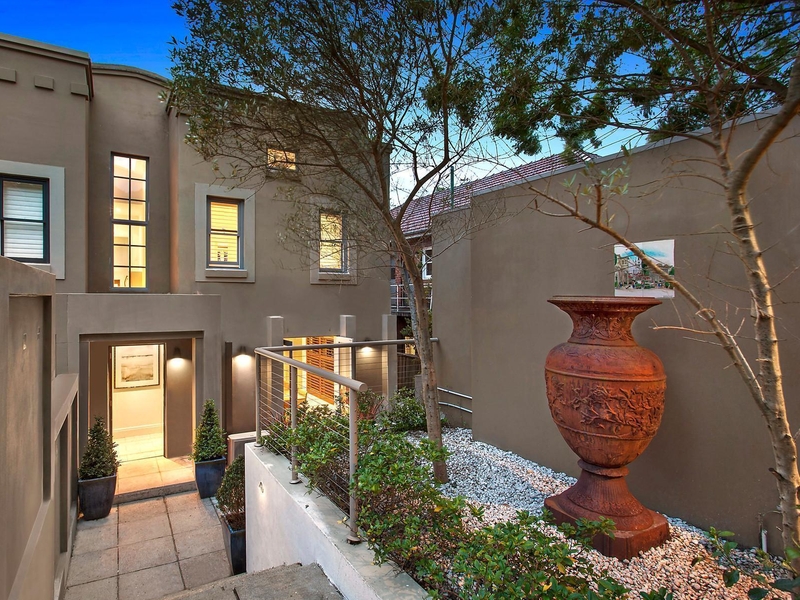 20a spruson st, neutral bay
Piers sold this home for His Excellency General the Honorable Sir Peter Cosgrove and his wife Lady Lynne Cosgrove in 2015.
"To be appointed by the Governor-General of our great country was a career highlight."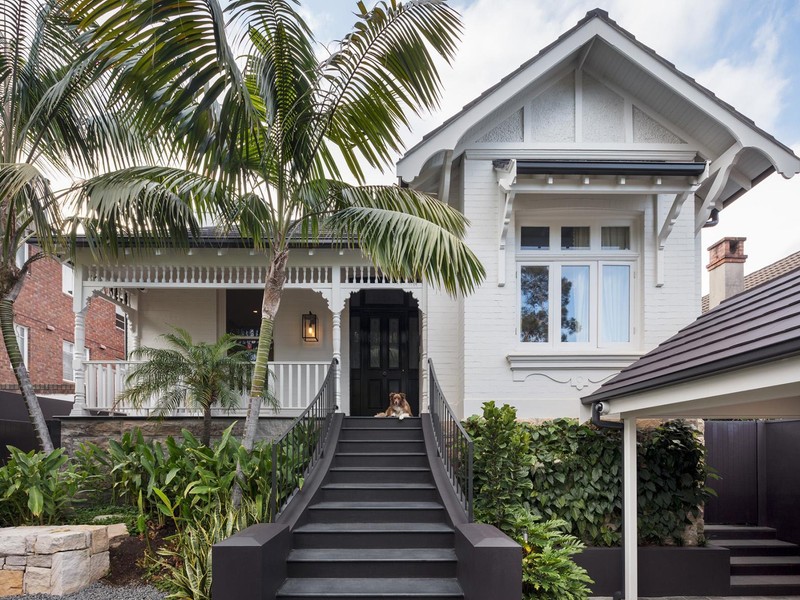 Piers sold this stunning home earlier in 2017 and describes it as one of the most beautiful properties he's ever seen.
"On the first open home we had 100 Mosman locals through to check out the style and the quality renovations."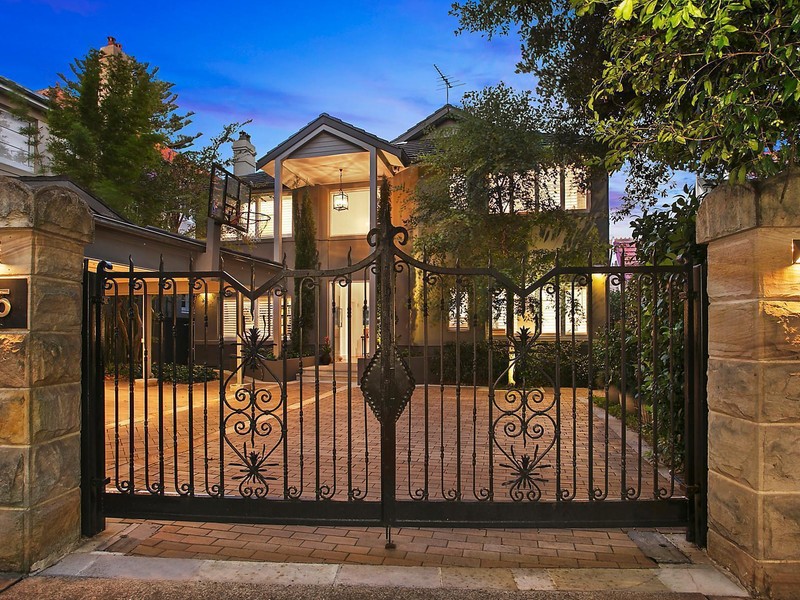 25 bradleys head rd mosman
Piers sold this luxury home for fellow real estate agent Jacqui Rowland-Smith in 2016.
"It's always a great honour to represent a colleague in the industry," Piers says. "I take it as a wonderful compliment."