Lets Celebrate: Happy Australia Day from Mosman Collective
Down Under. The Lucky Country. Oz. Whatever you call Australia, one thing is certain ... we're a weird mob!
Perhaps that's why our international visitors always seem to be walking around in a dazed and confused state, looking for the answers to some of life's fair dinkum questions: Why doesn't anyone wear shoes in summer? Why is our money so colourful - and made out of plastic? Why are local pies filled with meat instead of fruit?
For us, these eccentricities are just a normal part of life, along with a weird obsession for chicken salt on hot chips, a Maccas run after a big night out - and the office sweep on Melbourne Cup Day.
Here's our Top 10 list of Aussie oddities ... but we want YOUR two bobs worth. What else should we add?
Comment below - and don't forget to have a crack at our first Mosman Collective quiz!
A strange, deep fried snack based on a Chinese spring roll, containing ingredients that are mostly unidentifiable.
There's nothing quite like cheese, kabana, gherkins, some French Onion dip and Jatz on a party platter. Agree?
Are we the only country where it is considered normal to ride in the front seat of a Taxi? Asking for a friend.
The easiest, cheapest way to make kids happy at birthday parties. Simply spread white bread with butter or margarine and top with 100s and 1000s.
Forget the New York Post, or London's Daily Mirror. We have the best tabloid newspaper in the universe. Hands down.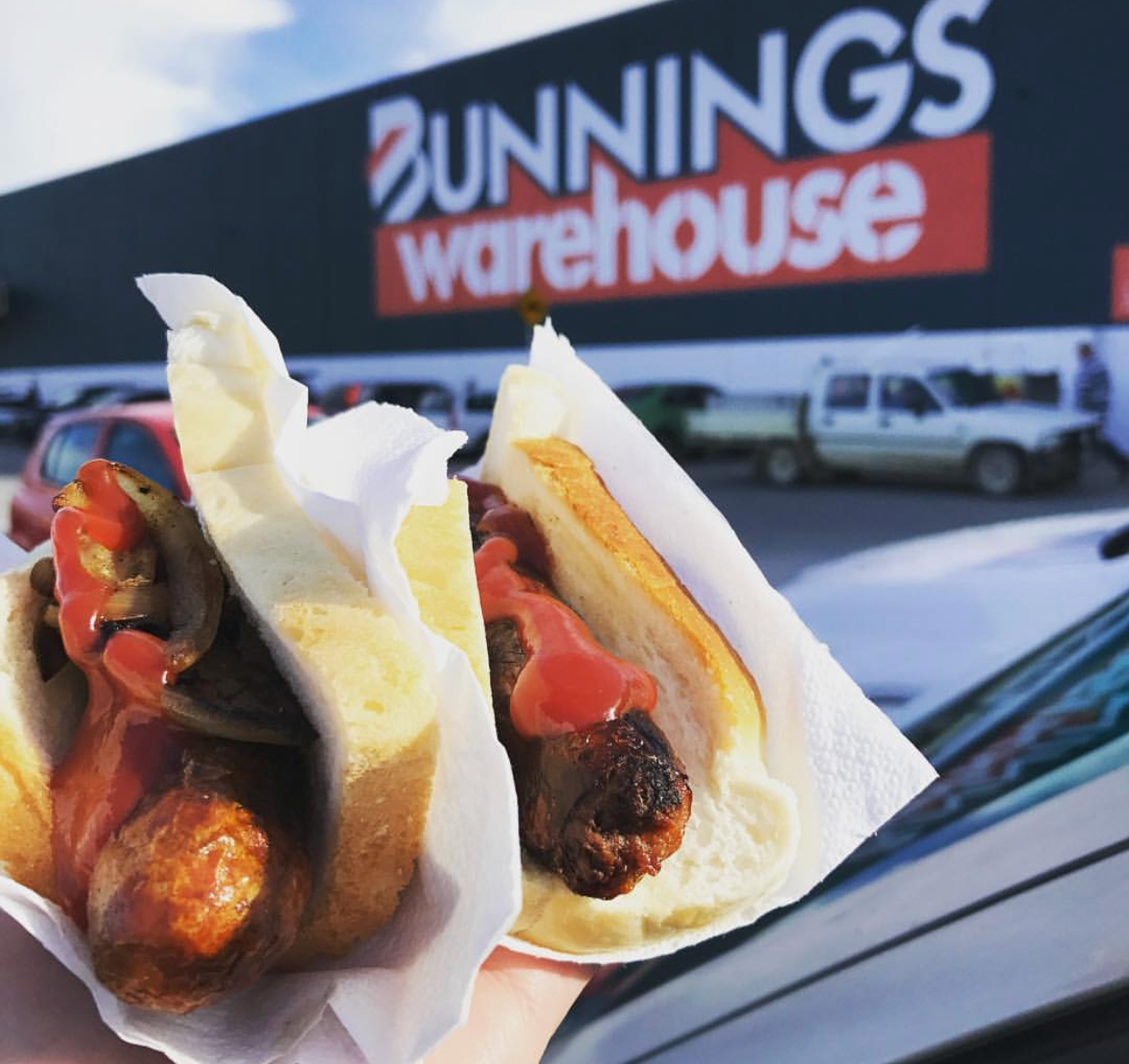 The only store in the world where buying hardware on the weekends also becomes a dining experience.
Is an Aussie hamburger ever a hamburger WITHOUT beetroot?
We love a bit of novelty architecture here in Australia. There are more than 150 big "things" in our country, including the Big Merino, Big Prawn, Big Banana, Big Pineapple and a Big Guitar.
Drinking on a Sunday is a popular past time here (especially in Summer) and often features pints, pots, sevens, middies, schooners or jugs - depending on which state you're in. How confusing!
We love shortening words here in Australia. Things are much easier that way. So, Darren is Dazza, Sharon is Shazza, McDonalds is Maccas. Get it?